Online and Offline Networking
Channels, tips and tricks
Date:
02-03 October 2020

Language: English
---
Showing presence, communicating to the outside world and building valuable relationships can and should be done not only offline, but also online. The aim of the online training is to develop the MOs' capacity to make new relationships and to be active parts of society both online and offline according to the circumstances.
Trainers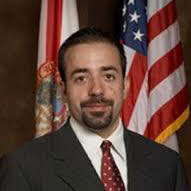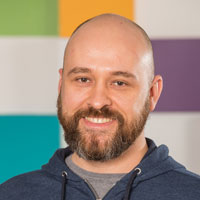 Daniel Faraci
From the onset of Daniels' education and political career he was able to volunteer on many local, state, and federal campaigns across the country. Those opportunities spurred his successful educational background at Baylor University, where he earned a BA in International Relations and an MPPA in Public Policy and Administration.

Daniel Faraci's employment experience has been with consulting and managing local, state, and federal campaigns, grassroots and coalitions-based advocacy and lobbying on Capitol Hill and in California, Florida and Arizona for a national small business trade association, and other entrepreneurial and humanitarian-affiliated projects as well. His career also included serving in the intelligence community in counterterrorism operations and investigations with NCIS. Based upon these diverse experiences, he continues to enhance his capabilities in management and strategic consulting of U.S. House, Senate and Presidential political campaigns across the United States, as well as in the Middle East region. Simultaneously, he has spent a few years teaching Political Science, History, and Criminal Justice/Homeland Security at the University level.

In addition, he has attained further expertise by transforming his career to successfully federal and state-based lobbying and issue advocacy campaigns in health care, tax, finance, defense, IT and economic development issues representing both domestic and international clients for over 14 years. Daniel Faraci currently serves as the CEO of Grassroots Political Consulting LLC (www.grassrootspc.com), appears regularly on International television broadcasts as a political analyst. He is also a frequent public speaker, serves as Board President of the Trans-Atlantic Parliamentary Group (www.taparliament.com) and serves on the Board of EUROCSE (European Centre for the Study of Extremism, Cambridge, UK, www.eurocse.org).
Kovács Péter
Péter is a serial entrepreneur; co-founder of the world's largest independent startup ecosystem competition the Global Startup Awards, an innovation consultancy called XO.company, a market lead international headhunting agency IseeQ, a unique annual startup ecosystem conference namely Budapest Startup Safari and xLabs, one of the top education platforms in Budapest to learn UX design. He is personally recognized as one of the top networkers in the CEE region and beyond. More info about him: www.linkedin.com/in/kovacspeterjr
Program
2 October 2020 - Friday:

10.00 - 10.05

Welcome speech

Gábor Berczeli, Director, Robert Schuman Institute (tbc)

10.05 - 12.00

Building your offline presence, best practices by which to solidify yourself for


physical meetings by enhancing your image and having your narrative reflect


your capabilities and competence

Daniel FARACI, American consultant and campaign manager

12.00 - 15.00

Break

15.00 - 17.00

Adapting your offline presence to compliment your presence online,


targeting your audience, whether regional or global

Daniel FARACI, American consultant and campaign manager 3 October 2020 - Saturday:

10.00 - 12.00

The networking mindset

Péter KOVÁCS, co-founder, Global Startup Awards

12.00 - 15.00

Break

15.00 - 17.00

Strategy and execution AKA let's rock

Péter KOVÁCS, co-founder, Global Startup Awards

17.00 - 17.15

Closing the seminar, evaluation

Jannes HERMAN-MOSTERT, facilitator
The above mentioned times are in CET
Note: The organizers reserve the right to make changes to the event program.