Online communication, Campaign communication
Date and place: 6-8 December 2019, Berlin • Language: English
---
Participation fee: €0
Note: Those who have registered but can not participate in the event will need to pay a non-participatory fee of 250 euros to cover the cancellation expenses of meals and accommodation.
Included:
All meals
Trainers fee
Accommodation 6-8 December 2019
At the beginning of the 21st century, communication via online media has become an integral part of people's everyday lives. This new form of communication enables everyone to participate actively in discussions and express their opinions directly.
International experts in online communication, especially in the field of political communication, have been invited for the second training module. The experts will introduce the participants to the latest approaches to winning over a large number of people through online media. The aim is to strengthen the communication skills of the FUEN member organisations and to gain valuable first-hand experience in campaign management.
Trainers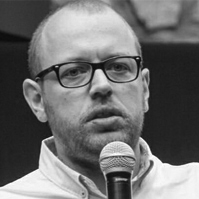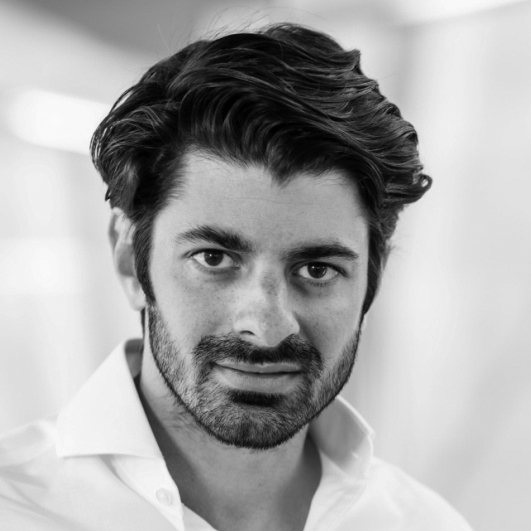 Bálint Porcsalmi
Bálint is an experienced political operative: for years he worked as a freelance consultant, providing strategic communication and campaign planning for political organizations, decision makers and candidates. Currently he serves as executive president of the Hungarian party in Romania – the Democratic Alliance of Hungarians in Romania. Apart from his longstanding work with his party, for five years he held different positions in the Romanian Government: he was chief of staff for two Ministers and was later appointed State Secretary at the Ministry of IT&C. Bálint has been involved in political campaigns for the last nineteen years – he planned, coordinated and consulted campaigns in Romania, Bulgaria, Ukraine, Hungary, Austria, Lithuania, Slovakia, Moldova, Serbia and Jordan. He regularly conducts trainings and consultations for the US-based International Republican Institute, working with leaders and activists of more than 40 political organizations from all over the globe.
Jannes Herman-Mostert
Jannes Herman-Mostert (1983) studied Philosophy in Oradea, Romania and cultural anthropology in Utrecht, the Netherlands. Next to that, he followed courses in law and conflict management. Jannes is working as educational supervisor, trainer and moderator/debate leader at ProDemos - House for Democracy and Rule of law in the Hague. Next to that, he works for the Salvation Army. In his free time Jannes is active for the Tree Party, an organisation that wants to connect people to plant trees, and he is active for Villa Vrede, who shelter undocumented immigrants. He is active as a trainers for the EFF and dialoguemaker for the CDA.
Jerry Zagoritis
Jerry is the Founder and Managing Director of campaignLAB, a boutique Brussels-based consultancy at the intersection of politics, communication, and technology.

Over the past decade Jerry has designed and executed electoral and advocacy campaigns for political organisations, causes, and candidates, across Europe, West Africa and the Middle East.

The past and current clients of his political practice include a country President, two Leaders of the Opposition, one Prime Minister, five Members of the European Parliament, Ministers, and the Youth of the European People's Party.

In his corporate practice Jerry consults organisations in the fields of energy, climate and sustainability, while he has also co-founded and is currently the Vice-President of "WECS - Women in Energy Climate and Sustainability", a public foundation promoting gender equality in the field.

In 2014 Jerry was part of the team that orchestrated the digital campaign for Jean-Claude Juncker, (former) President of the European Commission.

He holds an MLitt in "Managing in the Creative Industries" from the University of St Andrews, UK, an MSc in "Political Economy" from the University of Essex, UK, and a bachelor in "Communication and Mass Media" from the University of Athens, Greece.

In 2018, Jerry received the international "Rising Star" award by the US campaign industry publication "Campaigns & Elections".
Program
Friday:
until 14.00
Arrival, hotel check-in
14.00 - 15.00
Lunch
15.00 - 17.00
Team building – Jannes Herman-Mostert, Robert Schumann Institute
17.00 - 17.30
Coffee break
17.30 - 19.00
Online communication – Jerry Zagoritis, campaignLAB
19.30 - 20.30
Dinner
Saturday:
8.30 - 9.30
Breakfast
9.30 - 11.00
Online communication – Jerry Zagoritis
11.00 - 11.30
Coffee break
11.30 - 13.00
Online communication – Jerry Zagoritis
13.00 - 14.00
Lunch
14.00 - 15.30
Planning the Campaign - research, resources and goals – Bálint Porcsalmi, Democratic Alliance of Hungarians in Romania
15.30 - 16.00
Coffee break
16.00 - 17.30
Content is King - messaging, storytelling and communication – Bálint Porcsalmi
17.30 - 20.00
Free/Cultural program
20.00 - 21.00
Dinner
Sunday:
8.30 - 9.30
Breakfast
9.30 - 11.00
The Machine - managing time, people and money – Bálint Porcsalmi
11.00 - 11.30
Coffee break
11.30 - 12.30
Summarization of the training - Jannes Herman-Mostert, Robert Schumann Institute
12.30 - 12.45
Concluding remarks – László Bodor, Project Manager and Éva Pénzes, FUEN Executive Director
12.45 -
Lunch and departure
Note: The organizers reserve the right to make changes to the event program.