Fundraising • Community management
Date and place: 24-26 January 2020, Vienna, Austria • Language: English
---
Participation fee: €0
Note: Those who have registered but can not participate in the event will need to pay a non-participatory fee of 250 euros to cover the cancellation expenses of meals and accommodation.
Included:
All meals
Accommodation 24-26 January 2020
Trainers fee
TRAINING TOPICS
Community Development and Management
Every community starts from an idea but then it can lead to full-scale organizations and movements. Communities are being created and evolve based on various motivations, such as power, the feeling of belonging, a professional purpose or the need to perform. Building and nurturing communities is probably the challenge of highest significance for any for-profit or not-for-profit organization today. Having an organization is not enough without a surrounding community. But communities are like living organisms, they constantly change, adapt, evolve or devolve. Understanding and managing them is on the table for this training.
Fundraising and management
There is always funding available for a good idea. But how to achieve to be in the right place with the right idea and the right presentation is a challenge. Furthermore, fundraising is not just a moment, but it is a full-scale process which needs to be nurtured as any other management issue. There is a need for strategic decisions, a plan, and proper skills in being able to present, verbally or in a written form requested by various donors. And then there is a need for proper management and follow-up.
Trainers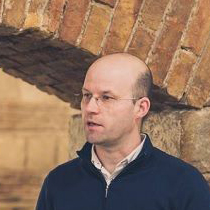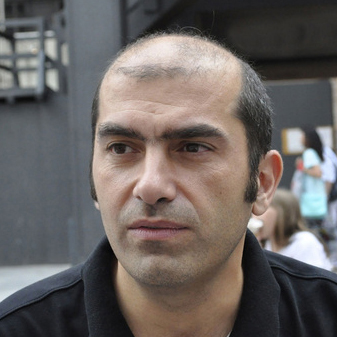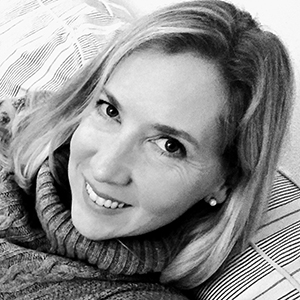 András Farkas
András Farkas is a social innovator working in the field of participation, culture and entrepreneurship with a special focus on youth and the use of information technology in this process. He works especially on topics such as start-ups, urban youth ecosystems but he is also the founder of revitalizing castles through community efforts. He has a long-lasting experience in building up international communities through formal and informal institutional networks, too.

He has also been involved in the European Youth Capital story being the application coordinator for the city of Cluj from Romania, city which earned the 2015 title. The process mobilized over 80,000 people in time. He manages communities on every level with a team created in the PONT Group, the NGO he co-founded and whose strategies he is managing. He is a fan of grassroots communities but, somehow, he has the ability connect these efforts with the highest institutional levels.
Babis Papaioannou
Babis Papaioannou is a youth worker based in Thessaloniki - Greece. He is one of the pioneers of youth working in Greece with a Master's degree from the Department of International and European Studies of the University of Macedonia, Thessaloniki, Greece on "European Youth Policies".

He is currently Head of the Thessaloniki office of the Youth Department of the Greek Ministry of Education and an experience international expert on long term projects, youth policy in local level, fundraising and cultural management.

Babis is also the former Executive Director of the Thessaloniki 2014 European Youth Capital program, a year-long urban youth program which excelled in creating broad international cooperation projects and in attracting a wide array of international funding from European and global institutions. He works frequently as a consultant with various European and international networks and organizations.
Sofia van der Vegt
Sofia van der Vegt – freelance lecturer and trainer. For almost fifteen years, Sofia van der Vegt has regularly taught and trained for the Robert Schuman Institute on different topics, spanning from soft skills such as team-building, communication skills and personal development to EU related subjects. She attended university in Switzerland, Hungary and Germany, studying international economics and receiving a Masters degree in European Studies from the Europa-Kolleg in Hamburg. She has lived in eight different countries, calls three nationalities her own and is married to a Dutch, which is probably why Sofia van der Vegt also teaches a Masters course on Intercultural Communication at Edward Bernays University College, in Zagreb, Croatia.

She started her professional career in the private sector in Vienna, but soon went to Croatia where she gathered valuable experience working for a German political foundation developing and implementing EU funded projects across South Eastern Europe between 2004 and 2010. Sofia van der Vegt enjoys writing, with her first novel almost finished, plays tennis, meditates, and loves spending time with her family and friends who happen to live all over the world. She is a devoted mother of three and speaks three languages at home, as she believes each language we speak opens the door to another universe.
Program
Friday:
until 14.00
Arriving, accommodation
14.00 - 15.00
Lunch
15.00 - 17.00
Team building – Robert Schuman Institute: Sofia van der Vegt
17.00 - 17.30
Coffee break
17.30 - 19.00
Fundraising – Babis Papaioannou
19.30 - 20.30
Dinner
Saturday:
8.30 - 9.30
Breakfast
9.30 - 11.00
Fundraising – Babis Papaioannou
11.00 - 11.30
Coffee break
11.30 - 13.00
Fundraising – Babis Papaioannou
13.00 - 14.00
Lunch
14.00 - 15.30
Community management – András Farkas
15.30 - 16.00
Coffee break
16.00 - 17.30
Community management – András Farkas
17.30 - 20.00
Free program/City tour
20.00 - 21.00
Dinner in the city
Sunday:
8.30 - 9.30
Breakfast
9.30 - 11.00
Community management – András Farkas
11.00 - 11.30
Coffee break
11.30 - 12.30
Summarization of the training - Robert Schuman Institute: Sofia van der Vegt
12.30 - 12.45
Bodor László project manager • closing the seminar
12.45 -
Lunch and departure
Note: The organizers reserve the right to make changes to the event program.